Overview
Headless commerce is the new trend, buzzword, and something everyone in the eCommerce industry is talking about.
Why? Because there's no conventional way to shop online anymore.
Desktop, tablet, mobile website, apps, social media posts or stories, live-streams, video games - you name the online format - and brands have found a way to create a shopping experience.
It might look tougher than ever to get better conversion rates and increase sales numbers, and that's why headless commerce has been exciting eCommerce business owners.
Recent research by Vanson Bourne based on 400 respondents found that:
64% of enterprises are already using a headless architecture, a distinct 25% increase from 2019.
92% acknowledged that headless technologies have made it easier to deliver a consistent content approach.
92% know that digital experiences directly impact an enterprise's success.
What is Headless Commerce?
To put it simply, 'Headless Commerce' separates the front-end functionality of the website from the backend.
The platform architecture is made up of different components - product landing pages, product databases, checkout, order and fulfillment management, inventory, marketing, customer service, etc, and how all of this works together. In headless commerce, each part of the website behaves as an independent entity that can be developed separately and communicate with each other via APIs.
Is Your eCommerce Brand Ready for Headless Commerce?
'You can do more with a headless website'
'You should transfer your website to headless for more profits'
'If your business is expanding, you should choose headless commerce'
Heard any of this vague advice?
Our team had an in-depth conversation after a client asked us about the 'benefits' of headless commerce and if it was a cost-effective growth hack. However, after evaluating their purchasing model, we shared our insight that it wouldn't suit their business requirements.
While many eCommerce brands are told there's great potential in headless commerce, they often have a vague idea of how it works. Therefore, before jumping ship on traditional eCommerce platform structures, it's important to weigh the pros and cons of headless commerce.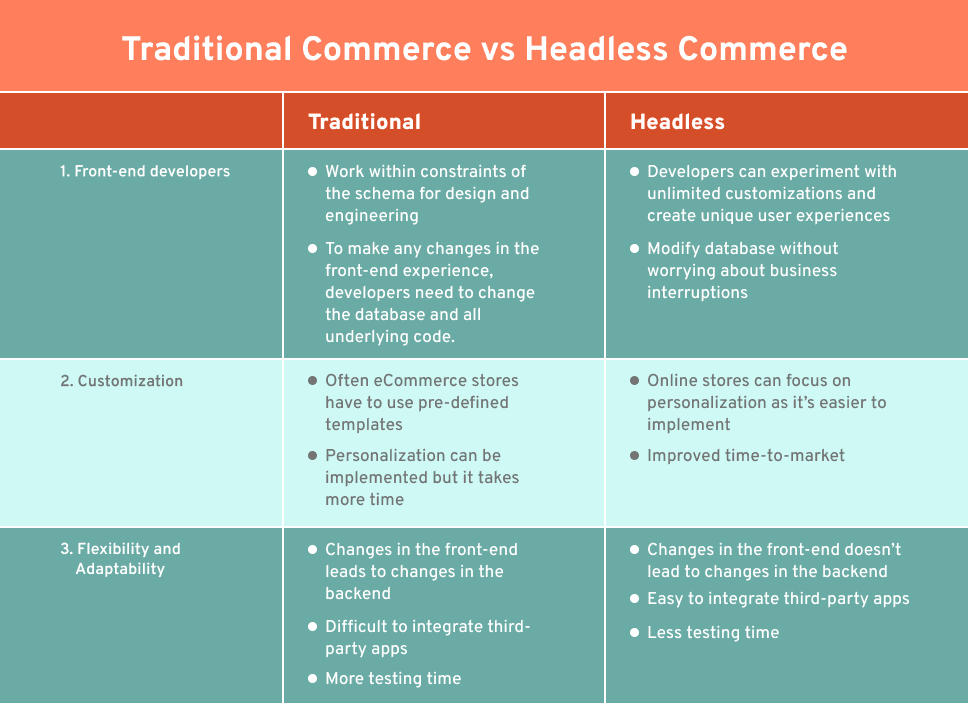 A major pro of headless commerce is the decoupling of the front-end and back-end. This means eCommerce brands can build user experiences on the front-end without causing any major changes to the backend logic.
It enables brands to enhance digital experiences with flexible customization capabilities, better scalability and also removing any friction from the online purchasing journey.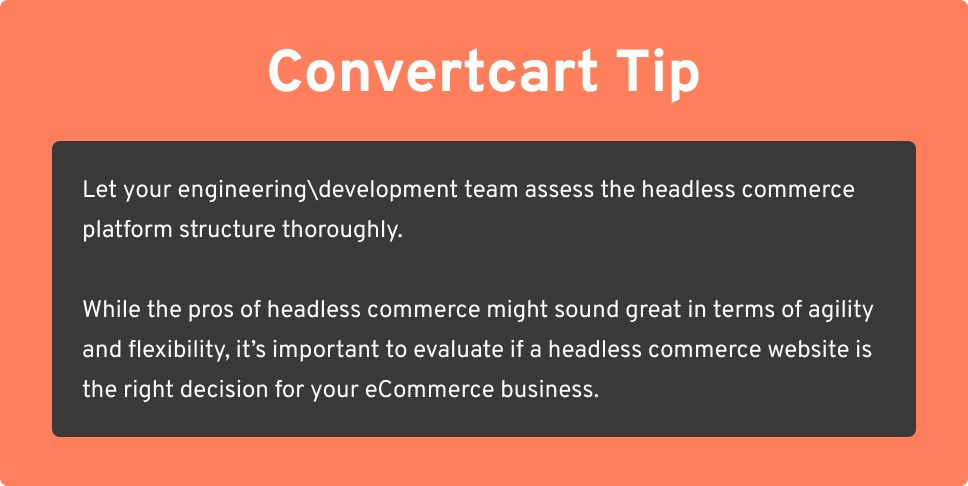 5 Interesting Ways Headless Commerce Can Boost ROI
After this fact-based info dump, you might be wondering if brands have seen any REAL results.
The short answer? Yes, they have!
Nike, Target, Bamford West Elm, and more popular brands are currently using headless commerce to smoothen user experience on both desktop and mobile.
Here's how headless eCommerce trends are making headlines.
1) Let Customers Shop Influencer Faves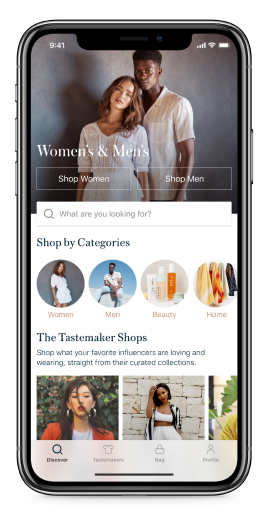 Like everyone else, you must be following varied influencers on social media as well. From a brand's perspective, influencer marketing has proven to boost sales and brand recall. It can help customers discover products and also serve as a trusted review.
However, it's a headache to 'add to wishlist' all your fav products or chase down product links from different types of content formats (posts, videos, stories, articles, etc). Verishop recognized this inconvenience and launched "Tastemaker Shops". These are custom shops that let social media influencers curate catalogs and share them with their followers.
To build this experience, Verishop opted for headless commerce to develop a modular platform architecture instead of building a custom eCommerce platform. The headless commerce approach means the application components operate independently and can be re-used via microservices for other purposes.
2) Let Customers Shop While Watching Live Streams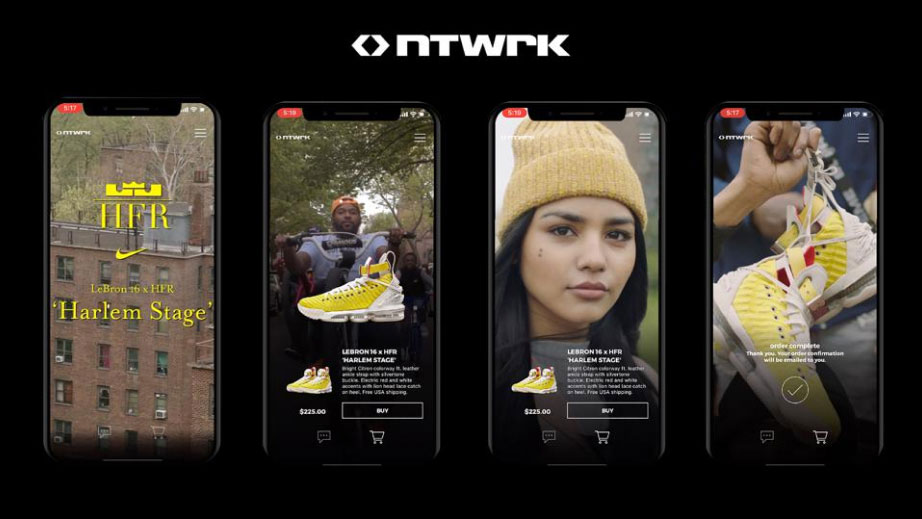 Pandemic shot up the popularity of live streams, with the industry reaching around $70 billion in 2021.
During the pandemic, I watched a ton of video content, including live streams by my favorite influencers and celebs. Other than pure entertainment value, some of them shared make-up or health tips and even recommended products. However, unlike video content where product links can be added to product descriptions, it's tricky to explore products unboxed or shown in the live stream.
Think of it, you're watching a live stream, see a product the influencer or celebrity is using, and want to know where you can buy it. This means, leaving the live stream to search for the product, interrupting the experience. Or, trying to remember the product name to search for it later.
THE NTWRK a video shopping app that popularized live streaming commerce announced new funding worth $50 million. The innovative marketplace utilizes headless commerce to offer direct links to products in the live stream. This way, customers can purchase without leaving the live stream.
3) Let Customers Buy Through Voice Assistant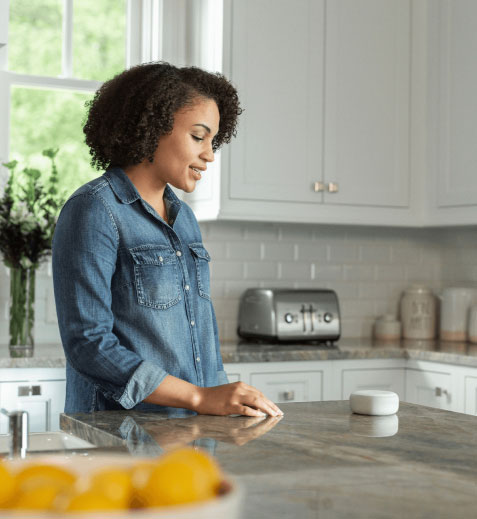 Hey, Google, we need detergent!
Alexa, order my favorite pizza!
Customers and brands have been intrigued by voice assistants for decades, especially for shopping experiences. Shopping through voice assistants might seem far-fetched. Think Iron Man's J.A.R.V.I.S., the uber sidekick that can do complex functions. Google even codenamed its voice assistant project 'Majel' after Majel Barrett, the voice of the advanced computer systems in Star Trek.
However, what was once the stuff of fiction, is soon turning into reality. More than 30% of customers in the US have used a voice assistant to look for product information or purchase products.
By choosing the headless commerce approach, brands can help customers to easily fetch product descriptions, filter reviews, and make purchases through Amazon's Alexa, Google Assistant, or other similar voice AI.
4) Let Customers Discover Products While Gaming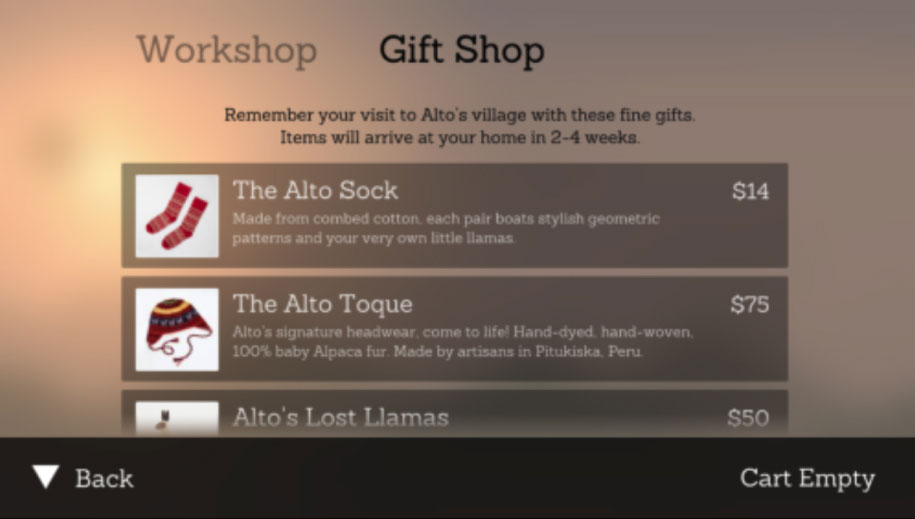 In 2021, the video gaming industry was estimated to be worth $178.73 billion. And merchandises are known to be a popular revenue stream.
*side-eyes my Mario Kart collection*
Video game merchandise is popular amongst gamers, especially pro-gamers. A point to remember is that this target audience often makes multiple purchases. However, as a customer, you have to often go to the game's web store and explore products.
Snowman, a game developer experimented with "Alto's Adventure." They enabled a Shopify store function to create a custom storefront. In this way, customers can discover and buy merchandise without leaving the game!
5) Let Customers Experience Better Mobile Commerce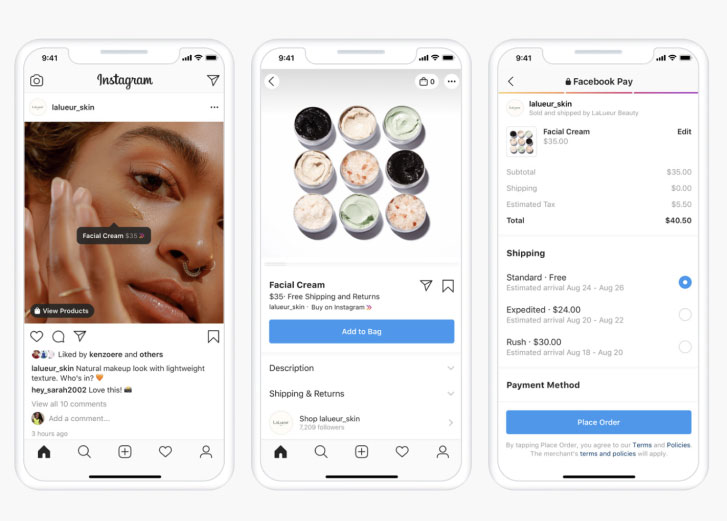 'I bought this from the Facebook marketplace'
'Discovered this product through Insta shop'
'I love this product! Got it from a new thrift store app!'
Shopping on mobile is far from ordinary. In fact, mobile shopping trends change almost every day. Today, customers shop more frequently on mobile apps than on desktops. And even more so on social media.
With headless commerce, developers can stop relying on the same responsive themes. Instead, they can build fully customized mobile websites without impacting the back end.
Headless checkouts are utilized in full force on social media apps. If you see a product on Facebook or Instagram, you don't have to download or open a different app. You can select the product and checkout with 1-click. This way, eCommerce brands can offer headless checkouts and drastically reduce cart abandonment.
Headless commerce has been around for quite some time. While these amazing examples can help you to plan strategies, headless commerce is still at a nascent stage. That's why tread with caution and test constantly.
While we can't say what works for your eCommerce store, here's a list of mistakes that might cause more harm.
Avoid These Headless Commerce Mistakes
Headless commerce lets eCommerce brands run a far more efficient, agile, customizable, and fast business. However, there are certain pitfalls you need to steer clear of to ensure you are doing it right.
Else, you could end up doing more harm than good.
Mistake #1) Creating Confusing Buyer Journeys
Headless commerce facilitates customization at its best.
However, eCommerce brands tend to overdo the process and create intricate user journeys. It confuses shoppers as they navigate through multiple pages, pop-ups, and steps to finally make a purchase. This way, brands end up offering extremely poor customer experiences.
How can you avoid making this mistake?
Seek to simplify your customer journeys for maximum conversions. Outline the results you want to achieve, plan an appropriate user journey and establish a way to measure and track those key metrics.
Mistake #2) Choosing Headless Commerce Without Research
One of the main reasons why we insist you tread cautiously with headless commerce is the initial set-up costs and the regular maintenance.
In short, it's a headache if you choose a headless architecture without asking the right questions. Therefore, make sure your eCommerce brand is going in the right direction.
How can you avoid making this mistake?
Before you get started, it's essential to ask questions such as:
Is this crucial for my store?
How much will headless commerce maintenance cost me?
Is my tech team equipped for a headless architecture?
What are the results that only headless commerce can fetch me?
What is the degree of customizations that headless commerce will allow me to make and can I make them without it?
Once your teams have clarity, only then it's advisable to make the transition.
Mistake #3) Not Monitoring Your eCommerce Website Regularly
Most often eCommerce brands add too many plug-ins and functionalities to increase conversions. But that just leads to more complexities.
Sooner or later, these complexities just build up and result in reduced conversion rates.
How can you avoid making this mistake?
It's important to audit your online store and evaluate which customizations are improving your overall store conversions, both standalone and together with other customizations.
Regular audits will help your teams to work with insight-based directions from both UI and UX viewpoints. These audit reports will ensure that the applied customizations are actually increasing website conversions
Conclusion
You finally reached the end of this guide! 🙌
After reading this comprehensive article, we hope you have more knowledge than before on headless commerce. Now, you will know the basics when your tech, marketing, and sales team discuss the pros and cons of headless commerce.
This guide will also help in deciding and exploring different headless commerce options. A good strategy will help you choose a platform that makes the transition smoother and improves overall conversion rates.
If you found this guide useful, share it with your teams and let them explore headless commerce.